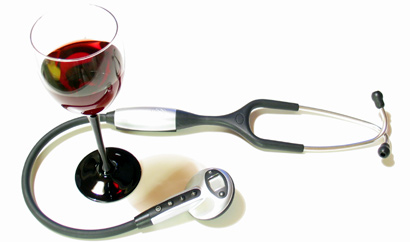 It's The First Morzine Wine Clinic Of The Season!
It's that time of year again when everyone's favourite Wine Doctor (aka Adam) throws open the doors to his Morzine booze clinic (aka Hotel L'Aubergade) for mass uncorking of bottles and general hilarity.
The grand re-opening of the best practice in town is set for this Monday – the 21st of September – with Doctor Vino in the building and available for drop-in consultations from 15.00 – 20.00.
Whether you're looking to choose new wines for the season or hoping to tap the Doc for knowledge that you can pass onto your clients this winter season, this Monday's wine clinic at the Hotel L'Aubergade is the place to be. Oh and it's a damn good excuse to sample a small glass or seven yourself!
For medicinal purposes of course….